I've been going back and forth in my mind about adding to my blog for quite a while now. I didn't realize how long it had been since I had posted anything until I looked at my blog today. WOW ~~ July 13, 2009. It has been almost a year!!
A lot has gone on in that year. We got back into our church in August, but it was not completely finished until December......yes, it took a whole year to finish it. I must say, though, it was worth the wait.
The beginning of 2010 started off busy for – which is nothing new. Between home, church, work and the kids schooling is was amazing that we ever fit anything else in, but we always seem to.
In March we had a surprise occur in our lives – although nothing surprises our God and for that I am thankful. My mom was diagnosed with lung cancer. This has drastically changed the lives of many in my family....especially my mom. She is doing great and keeping a very positive attitude, which I truly believe is half the battle.
We moved her in with us since she lives 75 miles away from Bismarck, where all her treatment is taking place. That has been quite an adjustment for all of us.
During all of this time and transition with my mom God decided now was the time to give us a house. We know it was of the Lord because we had stopped looking. We are all very excited....expected closing (and moving) day is July 15th.
Other exciting news is that we start our Annual Missions Conference tomorrow evening!! We will have Pastor Adams with us. Jeff and I are so excited. We haven't seen him in over 15 years. He holds such a special place in our hearts and lives that I can't even put in into words. He will arrive today so we are in countdown mode!!!!! The only thing that could have made this even better is if Mrs. Adams had been able to come. Maybe next time!
On now, my devotion for the day.....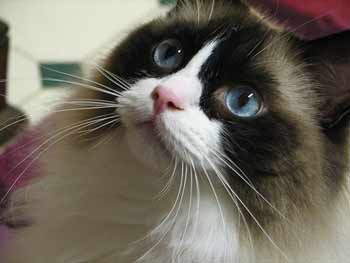 Are You Just Existing or TRULY LIVING??

"I have come that they may have life, and that they may have it more abundantly."
John 10:10
Over the last few months I have spent a lot of time in clinics and the hospital with my mom. I know it is not the happiest place to be and I decided at the very beginning to always try to show those around me a happy face.
Ever since I made that determination in my own heart I have paid special attention to the faces of the people around me ( no matter where I am ~~ home, church, the store, etc.) and I have been disappointed by the small number of people who were actually smiling.
There was a song in the 80's called Jack and Diane. Part of the lyrics to that song say, "Oh yeah, life goes on....Long after the thrill of living is gone,"
Well, what about your life? Have you lost the thrill of living? I hope not.
To live life to the fullest is COMPLETELY different than merely existing.
In fact, Jesus said that part of His mission was to enable us to live life to the fullest:
"I have come that they may have life, and that they may have it more abundantly"
(John 10:10).
He came so that we could experience life to the fullest ~ not according to the standards of this sad and evil world ~ but life as it was intended to be. It is life according to the designs and desires of the God.
By coming to provide forgiveness for rebellious, broken people, Jesus has made it possible for us to live a life of joy and hope in a world of despair. Don't let the trials, care and concerns of this present world steal your joy. Don't go through life just surviving. Make sure you live each day God gives you to the absolute fullest...no matter what that day brings with it!!
Jesus came to bring us life-Abundant living, full and free;
Trusting Him to save and keep us
Gives us joy the world can see.
To know God puts a song in your heart and a smile on your face.